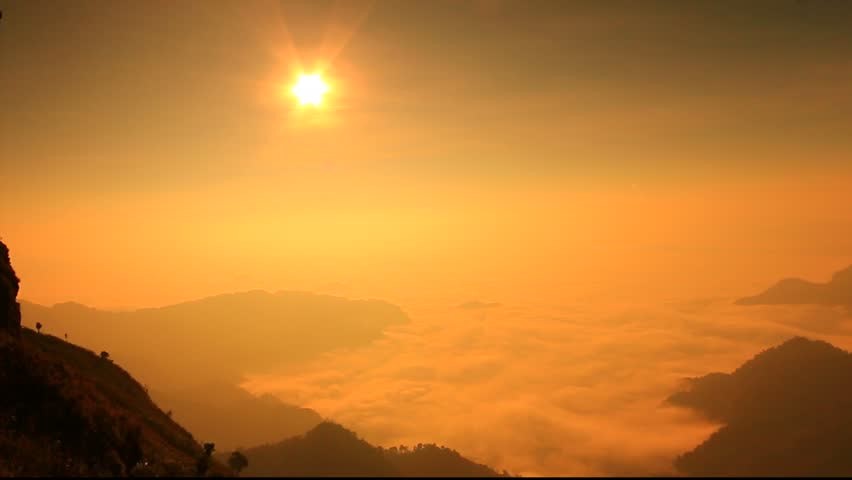 Session 14
Homework Assignment Session 15:
Each day, as I force myself to look over the news headlines I feel more and more disturbed with the state of this nation and the world as a whole. Yet, I know that as believers we have a greater calling on our lives and that the God of this Universe has everything under control. We might not always think this way but we know it to be true from His Word. I am so privileged to be a part of our men's group because we have men of all ages who desire to study God's Word and apply the principles gleaned into their own lives. This kind of fellowship is hard to find.
During our last gathering, we rallied around one of our brothers who lost his son. We mourned together but know that his son has been saved and is now in a much better place. One of the members of our group shared how he had asked God when he lost his beloved wife: "Why me, Lord?"As he wrestled with this question, the Lord was able to help him to rephrase the original question to: "Why not me, Lord?" He concluded that if this happens to other people, why do we think that we are any different? Death is very much a part of our lives. Praise the Lord that we can mourn as ones who have greater hope and that what might seem like the end is only the beginning of our eternal life.
As a father myself, I was touched by the wiliness of our grieving brother to be a part of our fellowship instead of any other place he could have chosen to be that night. It spoke highly of him as a fellow partaker in the promises of God and that he understands that the true comfort to his heart can only come from our God.
As men, we might not think that our fellowship with each other is important yet I observed firsthand how special it was to be there for our brother in such a difficult time of his life. Our goal during our study that night was to finish several verses from the text but as always we found ourselves discovering many simple truths from just two verses in Exodus 4. As a result of this study, we were greatly edified and encouraged. Let's us recap what we learned.
4th Excuse: The Inability of Moses
But Moses said to the LORD, "Oh, my Lord, I am not eloquent, either in the past or since you have spoken to your servant, but I am slow of speech and of tongue." (Exodus 4:10)
We find Moses complaining to God that he wasn't able to speak both before and after the burning bush experience. We can restate it like this: "What have you done for me lately?" How many times do we find ourselves of a similar mindset? We expect God to do something for us rather than us trusting Him to enable as we make that first step. What are we holding ourselves back from accomplishing in and for the Lord? It is challenging to think that Moses would pose his fourth excuse in such a way as this.
Another striking word in Moses' response is the usage of the word "Lord" - as you can see the English is in lower case. The Hebrew is Adonai, which is different from the covenant name that God revealed to Moses in previous verses and is written in all caps, "LORD", and we pronounce it as Jehovah or Yahweh. He is acknowledging that God is his Lord and Master by using this spelling of it in his excuse.
"I am not a man of words" would be the literal translation of the word "eloquent" in our English Bibles. According to the Webster Dictionary, the word "eloquent" means - having the power of oratory; speaking with fluency, propriety, elegance, and animation; as an eloquent orator; an eloquent preacher. We find ourselves, at times, like Moses. Trusting the Author of the Good News message and understanding that to share it with others doesn't necessarily require many words is key to grasping the lesson Moses struggled with here. God is simply looking at us to be His available messengers.
When we speak God's Word are they eternal words? If so, than we can rest in the knowledge that God can enable through His Holy Spirit the conviction of people's hearts to response to His Word.
The Hebrew word for servant is based on the root word H5647 עָבַד aw-bad' which means to work or toil and is first mentioned in Genesis 2:5(b) "For the LORD God had not caused it to rain on the land, and there was no man to work the ground". So in the 1st mention of the word work we see it is a very positive reference and God expands on His design for man in Genesis 2:15 "The LORD God took the man and put him in the garden of Eden to work it and keep it." So work in itself is not bad. We are created for good works. We are created to fulfill His calling for our work. Sin made it harder to fulfill the same design for our lives and we can see that the word for "Servant" is 1st mentioned after the fall. It is a curse that God pronounced on Cain in Genesis 9:25 "He (God) said, "Cursed be Canaan; a servant of servants shall he be to his brothers." Moses rightly identifies with Lord as "His servant" but at this point, this is just a mental ascent for him because we see he is not willing to heed to the Master's plan. We are no different with our daily walk with our Master. We wake up each day and are ready to fight our battles, do our business, filling our hours with "things" to do where in fact it is all His. How do we reorient our hearts to make sure that we are being good servants to our Heavenly Master, Father God?
In short, Moses down played his ability as a speaker in his 4th excuse. We know this because of what was known about Moses in the Jewish tradition. Stephen stated the truths about Moses in his speech before the Jewish council:
And Moses was learned in all the wisdom of the Egyptians, and was mighty in words and in deeds. (Acts 7:22)
Moses wasn't being humble by downplaying his giftings. He was being disobedient. True humility will always say "yes" to God.
God's Response to Moses' Inability
Then the LORD said to him, "Who has made man's mouth? Who makes him mute, or deaf, or seeing, or blind? Is it not I, the LORD?." (Exodus 4:11)
God poses a question to Moses to refocus him on what is important. Who gave us breath? Life? Who is in charge of our lives? Does Moses realize how silly it sounded to complain to the Creator about His creation? Like Moses, complaining can be second nature to us without even realizing it. But, God is sovereign over mankind, whether a person sees or not, hears or not, or even speaks or not. If God is able to make man from dirt and can enable him to represent the Creator how much more power does God have over His creation? It wasn't Moses' speaking ability that God was interested in but in his realization of where his strength was coming from.
The disciple John recorded an instance where Yeshua healed a blind man that was born blind:
And his disciples asked him, "Rabbi, who sinned, this man or his parents, that he was born blind?" Jesus answered, "It was not that this man sinned, or his parents, but that the works of God might be displayed in him. (John 9:2-3)
As we can see, Yeshua addressed the human reasoning. Who sinned? We always attempt to understand God's ways and He is always a step ahead of us. Can you imagine being born blind only to find out that it was done in order for God to bring glory to His name? The Word of God encourages us to be a sweet smelling aroma to the Lord. (2 Corinthian 2:15)
God revealed to Moses the very characteristics of Messiah – power over all creation! Matthew described how Yeshua was asked by John's disciples if He was the Messiah, to which Yeshua responded by saying:
"Go and tell John what you hear and see: the blind receive their sight and the lame walk, lepers are cleansed and the deaf hear, and the dead are raised up, and the poor have good news preached to them. (Matthew 11:4-5)
The qualifications for the Messiah wasn't military leadership as the Jewish authorities desired the Messiah to be during their Roman occupation. It was the demonstration of God's love for all of humanity and the "Good news" that we can be set free from the sin that so easily entangles us and ultimately become God's children. What marvelous Good News we have to share with others!
But, God wasn't done just yet with Moses. In addition, He affirmed him with the following:
Now therefore go, and I will be with your mouth and teach you what you shall speak." (Exodus 4:12)
The Hebrew literally reads: "I, even I, will be with your mouth".
The Hebrew word for teach is H3384 יָרָא יָרָה yârâh yârâ' and it has many other meanings: a primitive root; properly to flow as water (that is, to rain); transitively to lay or throw (especially an arrow, that is, to shoot); figuratively to point out (as if by aiming the finger), to teach: - (+) archer, cast, direct, inform, instruct, lay, shew, shoot, teach (-er, -ing), through.
The Hebrew word for speak is H1696 דָּבַר dâbar and it is a primitive root; perhaps properly to arrange; but used figuratively (of words) to speak; rarely (in a destructive sense) to subdue: - answer, appoint, bid, command, commune, declare, destroy, give, name, promise, pronounce, rehearse, say, speak, be spokesman, subdue, talk, teach, tell, think, use [entreaties], utter, X well, X work.
God was promising to be with Moses' mouth and to teach him what to say to the Elders and to Pharaoh. The bottom line here is that Moses wasn't supposed to rely on his own ability but rather on God's power and sovereignty. One might think that this assurance from the Creator of all would be enough for Moses but Moses still had a 5th and final excuse.
Conclusion
As we learned in this session, Moses was self-focused in his 4th excuse. He was looking at the whole matter through the perspective of him being in the center. We find our focus tends to be on our own limitations, our own inabilities or disabilities and not on God's grace - which is sufficient. Do we believe that?
We observed that in God's response to Moses He takes responsibility for His universe; God takes responsibility for our lives because He knows His grace is to prove sufficient. The whole purpose of our existence is to relate to Him that we might represent Him and show that His grace is sufficient—that God is able to make a difference in our lives.
But he said to me, "My grace is sufficient for you, for my power is made perfect in weakness." Therefore I will boast all the more gladly of my weaknesses, so that the power of Messiah may rest upon me. (2 Corinthians 12:9)
So as men, let us live our lives in such a way that we show where our sufficiency comes from. Baruch HaShem! (Praise His Name!)